What happens when you mix people with a passion for the poor and a great meal at Boston Pizza? You raise $4800 in one evening!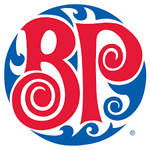 60 friends of More Than A Tourist came to our $30 ticket event and gave so generously, we more than doubled our fund raising goal. I planned in my head for $2000 towards our project vehicle, but the kind people of Spruce Grove, Alberta went above and beyond our expectations. I think Alberta is the place to go to raise money for a pick up truck – they really know what you're talking about!
Pick Up Truck for Haiti
Soap Box Duo donated their talent and time as live entertainment – and kicked off the night with a wonderful acoustic rendition of this summer's hit song "Honey, I'm Good". The bar held 10 donated auction items including a few art pieces from Haiti, and these items themselves raised exactly $1000. I spoke for a few minutes about our job creation goals and the two wedding dress 'pay what you can' stores in Port-au-Prince, and then mingled with our guests who enjoyed a choice of three delicious meals from the menu.
Towards the end of the night as the crown thinned out and the organizers stayed to visit and catch up, the beer and the laughs kept coming. It was one of those nights with great friends that love your vision and want to see it succeed – a night out that has spurred me on to make this project long term, sustainable and something I want to continue to pour my life into.
I may have over 700 'friends' on Facebook, but when it comes down to the nitty-gritty, having a handful that have seen me through sad, bad and glad times is worth everything.
I am so thankful that miles haven't separated us but actually brought us closer.
Fund raising can be arduous, exhausting and dis-heartening or it can be fun, exciting and soul-lifting. I've done both, and I know which I prefer. Thank you, Jazmin and the other volunteers and sponsors, for making September 27 one of the best evenings I've had in years.