More Than a Tourist (MTT) is about radically connecting and making a difference in our world, one community at a time.  The real hero's are people like you who give of their time and resources to go, stay and act within regions of the world left broken, often following a natural disaster and many times forgotten individuals who have very little hope of ever rebuilding their lives and communities.

MTT offers its participants 'volunt-tours' to places off the beaten track. You will experience authentic and local cultures while having the amenities you need (air conditioning usually, bottled water always, a translator) to make your visit a safe and pleasurable one.  We offer professional and caring service for Canadians looking to travel for more than just souvenirs.  We've been able to secure many contacts around the world that work with a variety of Non-Profit Organizations (NPO), serving the needs of orphans, refugees, child slaves, abandoned animals, environment issues and agriculture opportunities.  There's a cause and an experience awaiting you!
Our all inclusive plans mean that you pay one price that will care for all our travel, transfers, taxes and amenities.  All you want is perhaps a small amount for local spending and souvenirs.  There will be opportunities to shop at local markets for such just about all types of souvenirs, such  as wood carvings, jewelery, clothes, shoes, and even fresh produce and personal favorites.
At MTT we hire experienced translators and guides – called 'fixers' – that we have built relationships with over several years.  They are fluent in English and familiar with needs that we may have, such as plenty of water, shade, washing all fruits and vegetables in bottled water, negotiating good prices for souvenirs and where to take you for photo opportunities.  They are trust worthy and reliable, and you will feel secure and well cared for.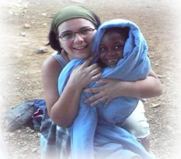 Nicola Topson, Executive Director of MTT remembers when orphan care and missions experiences became part of her life:  It was a visit from a beautiful African Children's Choir to her small farming community in the early 1980's in Western Canada.  The choir was lead by Ms. Dorothy Williams and was made up of Ugandan children that had been orphaned under the cruel regime of Edi Amin. These orphans from Uganda came and sang at the church where Nicola and her family attended, and then two girls were guests in the family home for the weekend.  This experience changed her life!
Nicola's parents also encouraged her to both serve others and to travel the world – a world map was laid over the dining room table and the home was always open to guests.  Not long after her experience with the Children's choir, her family hosted a small group of individuals from the Mercy Ship Anastasis for a weekend, and a Canadian couple with three young children investing six months of their lives to make a difference in Pakistan.
Since that time, Nicola has been able to visit several countries and lead short-term Group Volunteer Tours with a focus of making a difference in one community at a time.  Her own experiences include; Eating 'balut' in the Philippines, being bailed out of a stalled fishing boat off the coast of Liberia, dancing as a gypsy wedding in Montenegro, ridding mules into the mountains of Haiti, and more recently has set a precedent for an International Adoption policy in Malawi.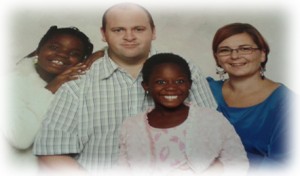 Nicola and her husband, Jason have been married just over 20 years and live in Burlington, Ontario with their two beautiful daughters, Shantaya and Divna, and two elderly cats, Horatio Hornblower and Princess Leia.